29 Nov

Top 20 fitness gift ideas for Christmas

Black Friday has come and gone, but there's still plenty of shopping left to do and great deals that can be found.
Why not give the gift of fitness to a fami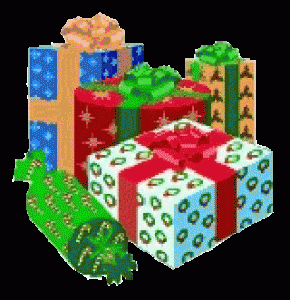 ly member, friend or co-worker?
Here are 20 great fitness gift ideas to consider. It's a gift that will keep on giving.
20 – Subscription to Fitness magazines
19 – Fitness DVDs
18 – Workout clothes
17 – Heart rate monitor16 – Yoga essentials, such as mat
15 – Free weights
14 – Power blocks13 – Exercise mat
12 – Exercise music (Cds or downloads)
11 – Kettlebells
10 – Power Plate machine
9 – Rowing machine
8 – Workout bench
7 – Recumbent exercise bike
6 – Upright exercise bike
5 – Home gym
4 – 3G Cardio Vibration trainer machine
3 – Elliptical machine
2 – Functional trainer machine
1 – Treadmill machineFor lots more information on nearly all of the above mentioned gift ideas, visit www.AtHomeFitness.com. You can visit one of their super stores in Arizona or shop online to arrange delivery anywhere in the U.S. and beyond. There are special financing options available, as well as free shipping for any order of $500 or more.
Don't wait until New Year's Day to make a fitness resolution – get started on the path to better health today.
At Home Fitness consultant Aaron Dorksen's blog deals with a variety of fitness topics, ranging from workout tips, motivational ideas and feature stories on how exercise impacts people's lives. E-mail him with comments, questions or ideas for future blogs at aaron@athomefitness.com