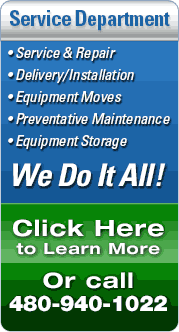 3G Cardio Pro Runner Treadmill


See details

MSRP:

$2,499.00


Sale Price:

$1,999.00




save $500



3G Cardio 80i Fold Flat Treadmill


See details

MSRP:

$2,099.00


Sale Price:

$1,699.00




save $400



LifeCore Fitness R100 Rower


See details

MSRP:

$1,599.00


Sale Price:

$1,299.00




save $300



3G Cardio AVT 3.0 Vibration Machine -Silver


See details

MSRP:

$2,499.00


Sale Price:

$1,999.00




save $500



Landice L7 Cardio Trainer Treadmill


See details

MSRP:

$4,399.00


Sale Price:

$3,959.00




save $440



3G Cardio Elite Runner Treadmill


See details

MSRP:

$3,999.00


Sale Price:

$3,299.00




save $700



BH Fitness CS6i Upright Exercise Bike


See details
Sale Price:

$1,499.00



At Home Fitness Equipment is your #1 Source for Health & Fitness Equipment in Arizona and Online. Ellipticals | Home Gyms | Free Weights | Treadmills

Are you interested in purchasing treadmills, ellipticals, home gyms, or other types of fitness equipment, without paying full price? If so, you will be happy to know that AtHomeFitness.com has a wide variety of products and models for you to select from, many of which are on sale and discounted to save you money. In addition, thanks to our commitment to providing our customers with only the very best products available, you can be certain any fitness equipment you purchase from AtHomeFitness.com will be of the highest quality.

Thanks to our commitment to providing the best equipment at the lowest prices possible, AtHomeFitness.com has earned a reputation for being the top fitness retailer in Arizona. In fact, residents from Scottsdale, Chandler, Gilbert and Phoenix have long trusted our brick and mortar stores for all of their fitness equipment needs.

If you are looking for the best fitness equipment for the lowest prices possible, you don't have to look any further than AtHomeFitness.com.