12 Days of AHF Christmas: 12 delivery workers assembling
Editor's note: To help get our loyal Internet followers ready for Christmas, and let them know about the many great deals available through At Home Fitness, I'm revealing the 12 days of AHF Christmas. Here's Day 12:
On the twelfth day of Christmas, At Home Fitness sent to me Twelve delivery workers assembling, Eleven Dr. Hoy's gels a-soothing, Ten free weights a-clanging, Nine ellipticals gliding, Eight machines for-rowing, Seven bikes a-spinning, Six treadmills a-churning, Five golden dumbbells, Four exercise mats, Three vibration machines, Two home gyms, And A sales associate with a great fitness plan for me!
At Home Fitness' involvement with customers is far from finished after the sales transaction is complete. For people who wish to take advantage of it, At Home Fitness employs a highly trained delivery and installation crew.
They'll install and set up fitness equipment where you want it and get it right. And in the rare instances that there are problems or concerns after an installation call, At Home Fitness will continue to be there for you.
One of the company's mottos goes like this: "We hope you never have to find out how good we are at customer service, but if you do have a problem we'll take care of it."
Translation: In those rare instances when there is a problem with equipment purchased from At Home Fitness, the company guarantees its installation crew will come back out to fix it.
Here are some of AHF's shipping and installation details:
1.Free Shipping on all Treadmills, Ellipticals
and Home Gyms!* They offer free shipping on all orders over $500.00.* This includes treadmills, ellipticals, bikes, home gyms, rowing machines and most other products over $500.00. Free shipping refers to "curbside" delivery and does not include inside delivery. If you are interested in having an "inside" delivery, please read the information regarding "White Glove Delivery and Installation".
*Some products may not have free shipping including our partner affiliate products such as Nautilus, Bowflex, ProForm and others. If you are redirected to one of our partner sites, you may or may not receive free shipping on your item.
2.White Glove Delivery and Installation –
They have a couple of different options for in home installation: They still do free shipping to your house but there will be an additional charge for any "in home services".
$250.00 – $350.00 White Glove Delivery. This type of service means that the freight company who delivers the item to your home will also assemble the item at the same time in the room of your choice and remove all cardboard and packing material.
$175.00 Standard Installation. Your order will be assembled 2-5 days after the delivery date. At Home Fitness will make all arrangements on your behalf and you can pay the installers directly for this service. At Home Fitness will do their best to have the installation done as soon as possible but it may take 2-5 days after the date of delivery. This local installation company will bring the product in from your garage or storage and complete all assembly and packing removal.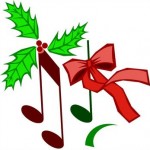 If you have any questions regarding these services, please feel free to call us directly at: 888-940-1022 or by email at: support@athomefitness.com
One of the biggest reasons that At Home Fitness is Arizona's No. 1 specialty fitness retailer and a leading nationwide retailer via the Internet is that kind of commitment to customer service. And At Home Fitness is also happy to answer questions about how to use the equipment that might come up after the sale.
They provide a completely higher level of service than what people would find after purchasing equipment from a big-box store, or nationwide chain.
Call At Home Fitness with your customer service questions or concerns at 888-940-1022 or 607-471-1116.
At Home Fitness consultant Aaron Dorksen's blog deals with a variety of fitness topics, ranging from workout tips, motivational ideas and feature stories on how exercise impacts people's lives. E-mail him with comments, questions or ideas for future blogs at aaron@athomefitness.com