12 Days of AHF Christmas: Eight machines for rowing
12 Days of AHF Christmas: 8 machines for rowing
Editor's note: To help get our loyal Internet followers ready for Christmas, and let them know about the many great deals available through At Home Fitness, I'm revealing the 12 days of AHF Christmas. Here's Day 8:
"On the eighth day of Christmas, At Home Fitness sent to me Eight machines for-rowing, Seven bikes a-spinning, Six treadmills a-churning, Five golden dumbbells, Four exercise mats, Three vibration machines, Two home gyms, And A sales associate with a great fitness plan for me."
A rowing machine isn't exactly a sexy piece of equipment that stands out in a gym, or impressive to be seen using. In fact, because of its low-to-the-ground profile, you probably won't even notice a rowing machine unless you're looking for it.
However, a rowing machine is a highly underrated piece of gym equipment and can have you looking sexy and feeling great if used regularly. That's why I've put rowing machines on my 12 Days of At Home Fitness gift list.
First off, let me tell you that a rowing machine provides a lot harder workout than many would think. Lots of people who can walk or jog lightly on a treadmill for 30 minutes would have a hard time putting in a 30-minute workout on a rowing machine. These machines provide a great complete-body workout, by changing the musc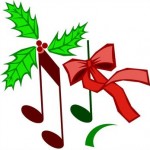 le groups used as you go. It works the back and bi's, and it simulates a squat as you work the legs to drive away.
One of the top rowing machines available is the LifeCore Fitness R100 Rower (MSRP $1,599.00, AtHomeFitness.com Sale Price $1,299).It includes a Large LCD "Blue Backlit" Computer Display, 15 Challenging Preset Programs, Adjustable Cooling Air Vent and a Large Ergonomically Designed Seat for Added Comfort.
Whether you go for long rowing sessions, or perform interval training, top-of-the-line rowing machines such as the LifeCore Fitness R100 Rower are surprisingly smooth operators that are easy on the joints and deliver a great workout.
A person can easily burn 700 to 750 calories per hour going at a pretty moderate pace on a rowing machine, according to studies.
Check out At Home Fitness for more rowing machines to pick from.
At Home Fitness consultant Aaron Dorksen's blog deals with a variety of fitness topics, ranging from workout tips, motivational ideas and feature stories on how exercise impacts people's lives. E-mail him with comments, questions or ideas for future blogs at aaron@athomefitness.com