At Home Fitness wants your lightly used fitness equipment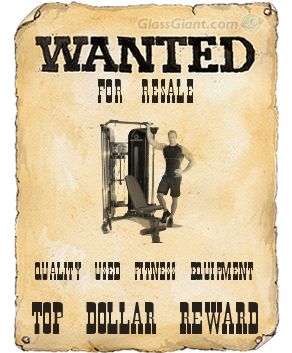 Wanted: Quality used fitness equipment
Reward: Top $$$
If found: Contact At Home Fitness in Arizona.
At Home Fitness' four superstores in Arizona – located in located in Scottsdale, Ahwatukee, Desert Ridge and Gilbert – are the Arizona leader in new equipment sales.
However, AHF is also on the lookout for quality, lightly used fitness equipment.
Bring in used specialty fitness equipment such as treadmills, home gyms, elliptical machines, exercise bikes, vibration machines and more to sell directly to At Home Fitness, or you can put it on consignment at one of the superstores. Used fitness equipment can also be used in a trade for new equipment from AHF.
If you prefer, call or email At Home Fitness first to gauge their interest in your used fitness equipment.
At Home Fitness sells only certified used specialty fitness equipment that has low wear and tear and is of high quality and meets stringent inspections.
That's why Arizona's specialty fitness leader is always looking to add lightly used, quality fitness equipment.
If you are looking to sell used fitness equipment from brands such as Precor, Life Fitness, True Fitness, Landice, 3G Cardio, Power Plate, Precor, Octane Fitness, Vision Fitness, Nautilus or other fitness lines, contact At Home Fitness.
Contact one of At Home Fitness' superstores for more information on buying or selling used fitness equipment, or better yet stop in and check out the inventory in person.
At Home Fitness is a great place for people to sell used fitness equipment in Phoenix, or nearby cities such as Chandler, Mesa, Glendale, Scottsdale, Desert Ridge, Ahwatukee, Gilbert and beyond.
At Home Fitness consultant Aaron Dorksen's blog deals with a variety of fitness topics, ranging from workout tips, motivational ideas and feature stories on how exercise impacts people's lives. Consult a doctor before making any significant changes in your exercise routine or diet. E-mail him with comments, questions or ideas for future blogs at aaron@athomefitness.com