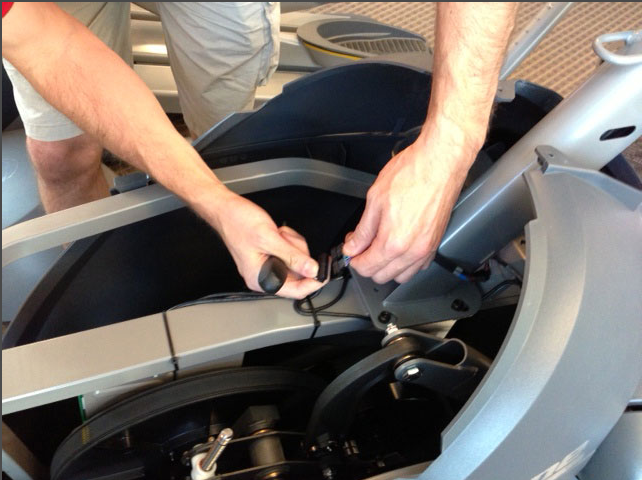 At Home Fitness is best for treadmill service, repairs in Arizona
By AARON DORKSEN
AHF Fitness Editor
PHOENIX, Arizona – The search is over if you're looking for the best place in Arizona to get fitness equipment serviced, repaired, set up, stored or moved.
At Home Fitness is Arizona's leader for selling specialty fitness equipment and also for taking care of it.
With three superstores located in Arizona – Scottsdale, Phoenix and Gilbert  – At Home Fitness has an outstanding service team to help customers take care of just about any situation.
AHF has nearly 20 years of experience in Arizona and offers extremely competitive rates and the best service around.
It doesn't matter if you bought your treadmill from At Home Fitness, or somewhere else, the AHF service team can make sure your machine is running at optimum performance level.
AHF services most brands of personal and commercial equipment.
WHAT WE DO
Turn to At Home Fitness for these services for most major brands, whether you bought the equipment from AHF or not:
* Exercise Equipment Service and Repair
* Preventative Maintenance Contracts
* Exercise Equipment Assembly and Installation
* Exercise Equipment Moves / Relocations
* Exercise Equipment Storage
DOING WHAT WE DO BEST
Whereas as some so-called exercise equipment repair companies might also fix things like refrigerators, air conditioners or swimming pools, At Home Fitness only works with fitness equipment.
The highly trained, insured service technicians know the equipment inside and out and the company is locally owned in Arizona. They make their living by taking pride in providing the best specialty fitness equipment sales and service.
At Home Fitness can service your equipment in one of their superstores or make house calls.
Call At Home Fitness at 480-940-1022 or 888-940-1022 (Ext 2) to reach the Service and Repair Department or email Support@AtHomeFitness.com.
PREVENTATIVE MAINTENANCE
Don't wait until you have a big problem with your treadmill.
Consider calling At Home Fitness to set up a preventative inspection and tune-up.
An AHF service technician will go out to a customer's house and do a one-time, preventative maintenance service call without a contract. 
A little tune-up on a treadmill can really extend the life of the machine and keep it running much better.
An At Home Fitness full-31 point inspection on a treadmill includes the following:
• Inspect and tighten bolts if loose.
• Inspect and adjust drive belts, walking deck/belt, deck mounts and rollers.
• Lubricate walking belt/deck.
• Inspect stabilizers, and make sure unit is level.
• Inspect DATA cables and connections on consoles.
• Pull off motor cover and clean inside motor/drive housing.
• Wipe down/clean entire unit.
• Fully test unit functions and programs.
HOW TO SET UP A SERVICE CALL
To set up a service call click on this link:
At Home Fitness
Service and Repair Department
14647 So. 50th Street #110
Phoenix, Arizona 850447
Support@AtHomeFitness.com
888-940-1022 (Ext 2)
480-940-1022 (Corporate Location)
602-471-1116 (Direct Service Line)