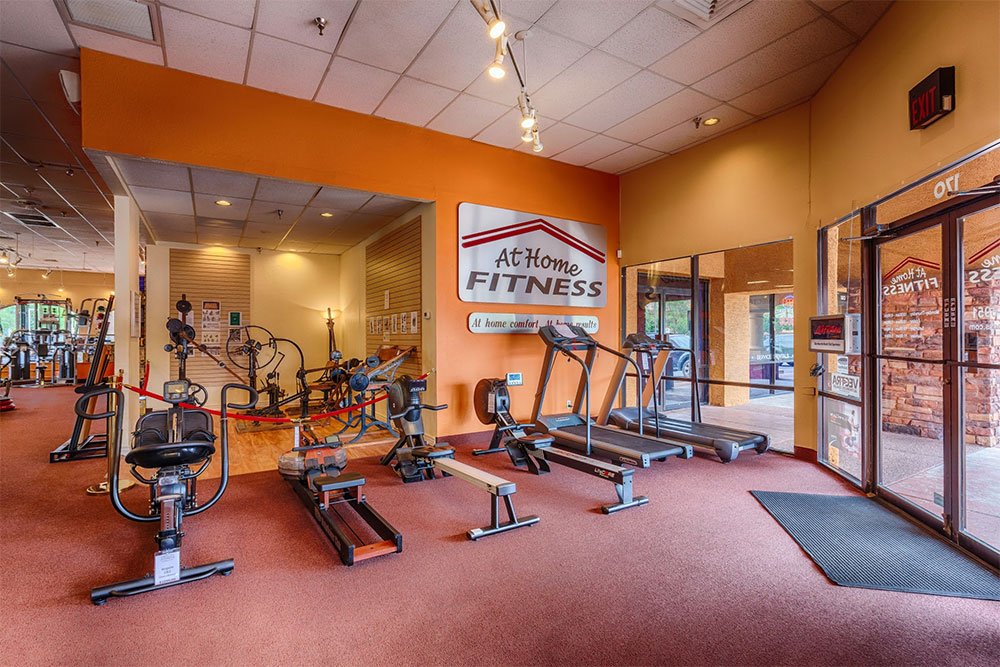 At Home Fitness Scottsdale a must-see store for specialty fitness equipment selection, service in Arizona
The At Home Fitness Scottsdale store is the No. 1 place to go for specialty equipment sales, service and repair in Arizona's West Valley.
If you live in Scottsdale, North Scottsdale, Fountain Hills, Cave Creek and other locations such as Prescott, Arrowhead and Anthem, this is the place to go for running treadmills, fold down treadmills, elliptical machines, strength training equipment and much more.
At Home Fitness Scottsdale is located at 6969 E. Shea Blvd. in Scottsdale, Arizona 85254.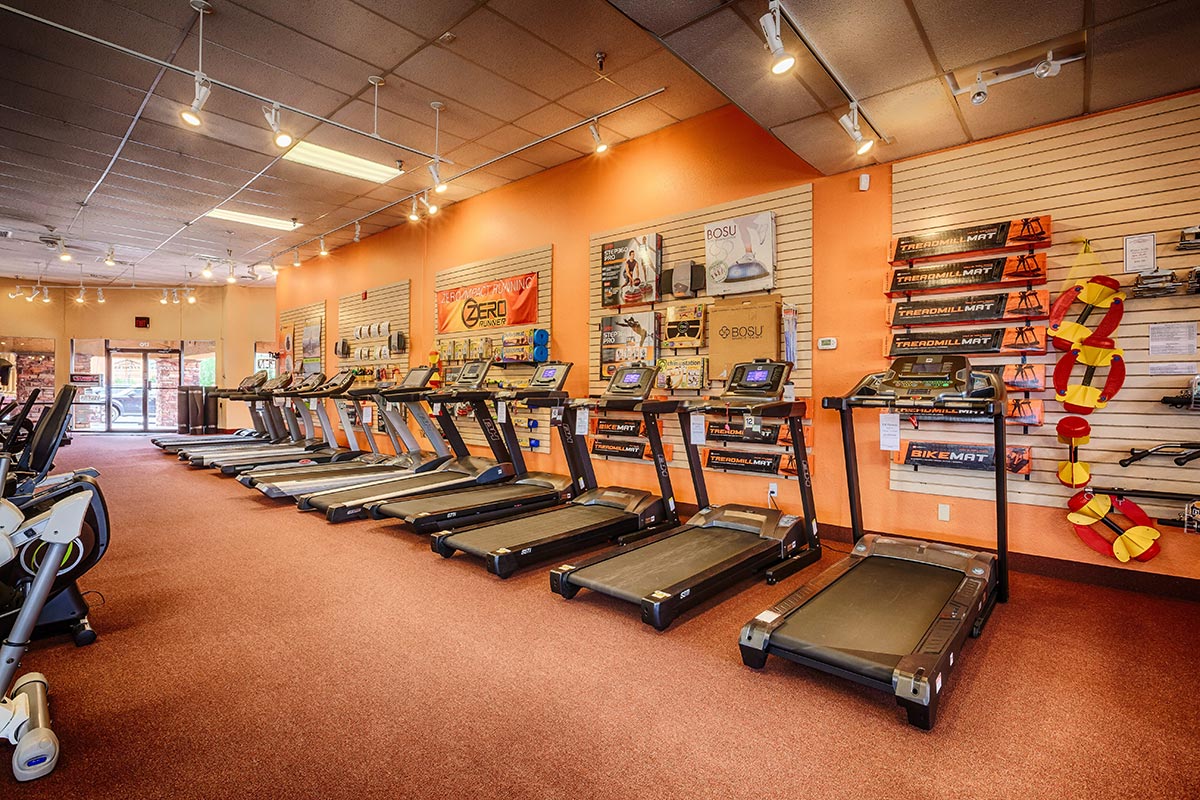 The store is conveniently located two blocks west of Scottsdale Rd. on Shay Blvd on the corner of 70th St. and Shay. Reach the store by phone at 480-951-6951.
At Home Fitness Scottsdale has a beautiful 6,700-square foot showroom, which was recently remodeled with new flooring, carpeting and paint. In addition to great selection and deals for leading brands such as 3G Cardio, Landice, BH Fitness, Octane and many more, make sure to check out the antique fitness equipment museum located in the store.
Whether you're a veteran fitness enthusiast or a beginner trying to get started down a healthier road, At Home Fitness can set you up with the right exercise equipment. Unlike sales associates in most chain stores, the highly trained AHF staff knows the fitness equipment business inside and out. They're dedicated to staying fit themselves and constantly learning about exercise equipment.
So if you're wondering questions such as, "should I get a treadmill or elliptical machine," or "what's the difference between an upright bike and a recumbent bike," or "should I buy a home gym or functional trainer," At Home Fitness is the place to get your answers. Perhaps you want to ask about the new, highly efficient and effective vibration training machines that At Home Fitness is now carrying.
At Home Fitness Scottsdale also has used equipment and offers the best service department to repair treadmills in Arizona. They can also fix most other types of equipment, whether you bought it at At Home Fitness or elsewhere.
At Home Fitness has equipment to fit your budget and great financing plans available. Treadmills, vibration machines, ellipticals and many more types of fitness equipment can also be found on the website at www.athomefitness.com.
At Home Fitness has four stores conveniently located for specialty fitness equipment in Arizona: Scottsdale, Gilbert, Ahwatukee and Desert Ridge.
At Home Fitness consultant Aaron Dorksen's blog deals with a variety of fitness topics, ranging from workout tips, motivational ideas and feature stories on how exercise impacts people's lives. E-mail him with comments, questions or ideas for future blogs at aaron@athomefitness.com