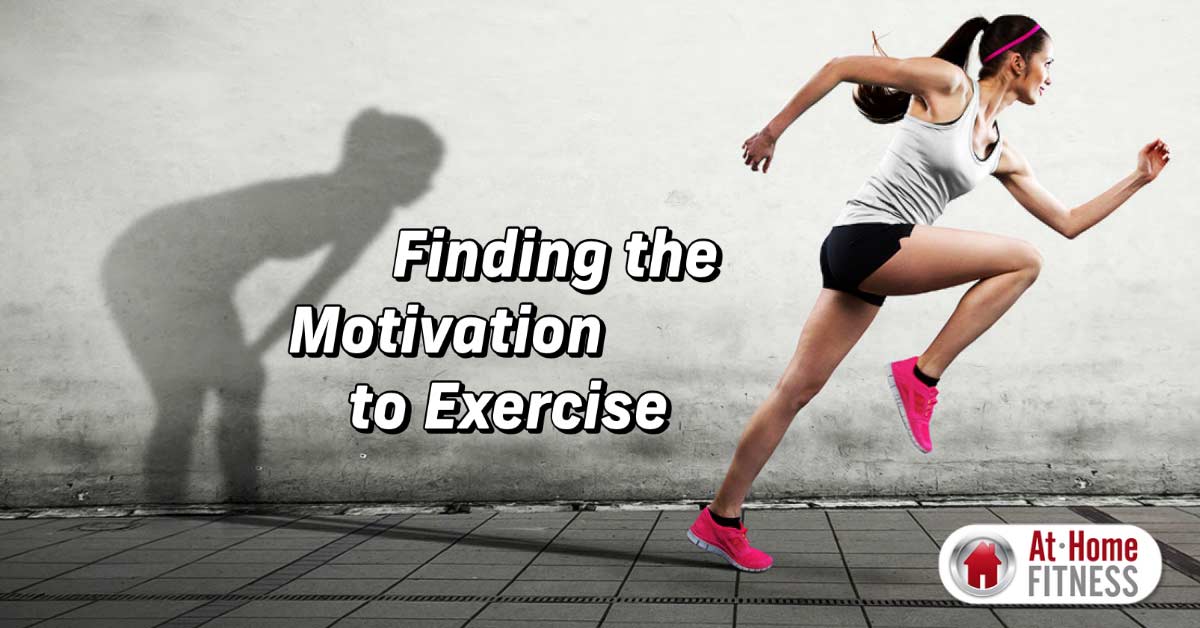 Finding the Motivation to Exercise: Let At Home Fitness Help Make Exercise a Regular Part of Your Life
Sometimes taking the first step is the hardest when we try make a change for the better.
That's especially true when it comes to health and fitness.
We all know the importance of exercise for our physical and mental well-being. Regular exercise can help us maintain a healthy weight, reduce the risk of chronic diseases, boost our mood, and increase our energy levels.
However, despite the many benefits of exercise, it can be difficult to find the motivation to exercise regularly. In this blog post, we will explore some practical strategies for making exercise a regular part of your life.
*Set up a home gym: Let the pros at At Home Fitness in Arizona help you set up a home gym. Stop into one of the three Arizona superstores and speak with one of the highly trained sales associates, or shop online at www.athomefitness.com. Call 1-888-940-1022 or email support@athomefitness.com for customer support.
There are At Home Fitness super stores in Ahwatukee (14647 So. 50th St.), Gilbert (2810 S. Market St.) and Scottsdale (6969 E. Shea Blvd.).
People who struggle to maintain a regular workout routine often blame a lack of motivation or time. By setting up an effective workout space in your home, you can eliminate these common obstacles to a great extent.
Set realistic goals
One of the keys to finding motivation to exercise is to set realistic goals. Start small and build up gradually. For example, if you have never exercised before, aim to go for a 10-minute walk each day. Once you have established this habit, gradually increase the time or intensity of your workouts.
Find an exercise that you enjoy
Exercise doesn't have to be a chore. Find an activity that you enjoy and look forward to doing. Whether it's swimming, cycling, dancing, or hiking, there are many ways to stay active that are fun and enjoyable.
Make it social
Exercise can be a great way to connect with others. Join a fitness class, find a workout buddy, or join a sports team. Having the support of others can help keep you motivated and accountable.
Make it a habit
Consistency is key when it comes to exercise. Make it a habit by scheduling your workouts into your daily routine. Treat exercise like an important appointment that you can't miss.
Reward yourself
Give yourself a reward for reaching your fitness goals. Whether it's a new workout outfit, a massage, or a night out with friends, having something to look forward to can help keep you motivated.
Be kind to yourself
Remember that exercise is a journey, not a destination. Don't beat yourself up if you miss a workout or don't see immediate results. Be kind to yourself and celebrate the small victories along the way.
In conclusion, finding the motivation to exercise can be challenging, but it's not impossible. By setting realistic goals, finding an exercise that you enjoy, making it social, making it a habit, using technology, rewarding yourself, and being kind to yourself, you can make exercise a regular part of your life. Remember, the benefits of exercise are many, and the effort you put in will be worth it in the long run.
Come see our incredible Fitness Equipment Showrooms today!