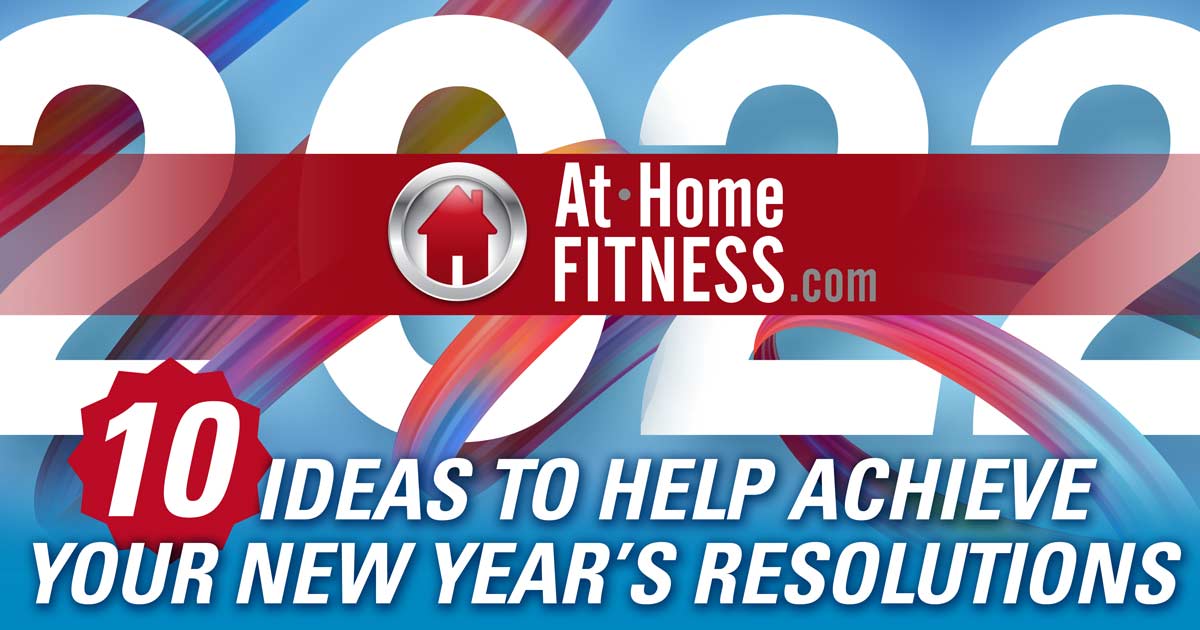 Ten ideas to help achieve your New Year's Resolutions in 2022
If you haven't set a New Year's Resolution yet, now's the time!
If you do have a resolution in mind, read on for some tips to help make it stick and learn how At Home Fitness can help.
The end of one year and the start of another is a great time to assess where your life is at and strive to make improvements. Most of us should probably take steps to get more fit.
The more specific the resolution, the better the chance you'll keep it.
Here are 10 ideas to help you get and stay more fit in 2022: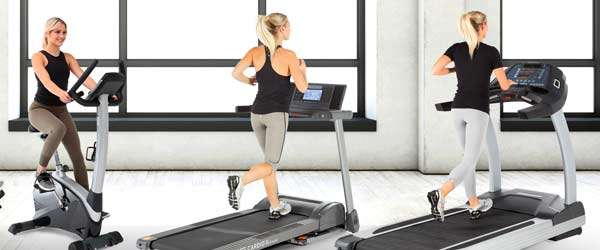 1. Start a Regular Exercise Program
Begin an exercise program or improve the one you're on. Experts say at least 30 minutes of moderate exercise at least three times a week will greatly improve your health.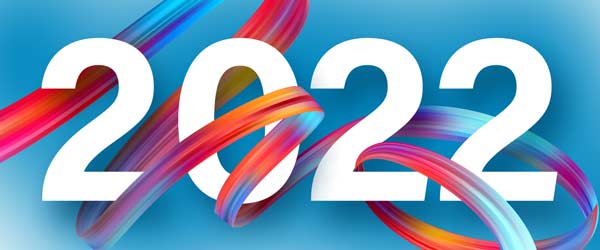 2. Set attainable goals
Don't say you're going to lose 20 pounds, or run a marathon if you haven't been training a lot. That could be too overwhelming. Instead, try something like working to lose 1 or 2 pounds per week, or running 3-4 times a week and see where you're at in a few months.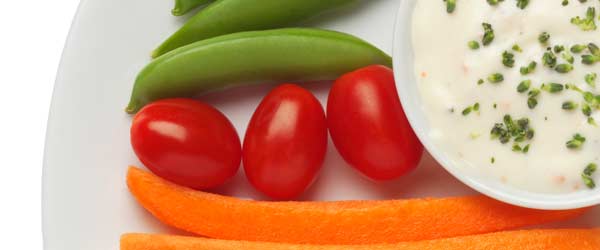 3. Eat better
Establish an all-around healthier diet that you'll be able to maintain long term. Avoid crash diets or fad diets. Plan healthy meals out in advance.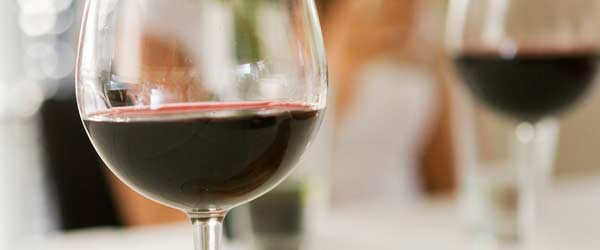 4. Limit alcohol
Drinking less alcohol or cutting it out altogether is a major health improvement. This may take people getting professional help to accomplish. Some people obviously should avoid alcohol all together. Avoid alcohol before bedtime in order to get better quality sleep.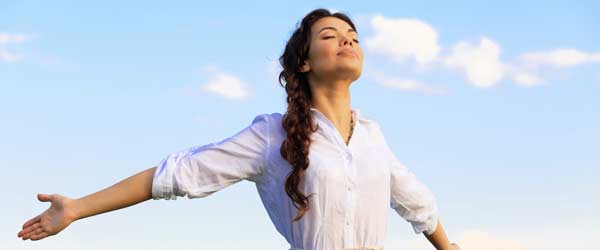 5. Quit smoking
Same as drinking less alcohol – this will greatly improve your health, but could take outside help to do. Your doctor may be able to help you find the right plan for you.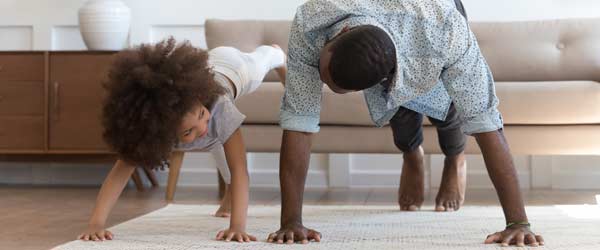 6. Family time
Get the whole family on board to get fit! Find fit activities the entire family can partake in. Work with your significant other to find a schedule that will allow both of you to spend regular time exercising.
7. Find a workout partner
Even having one regular workout buddy can really be a big help. Having accountability between workout partners to be there for each other is really important for some people. Plus, it can be more fun to exercise with someone else.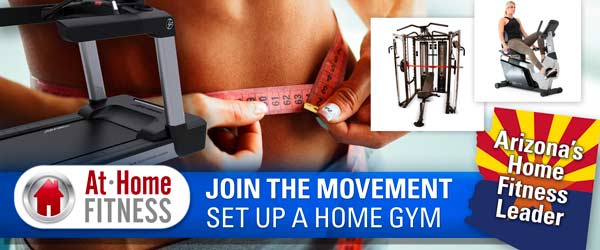 8. Set up or update a home gym
What better way to make sure you'll exercise than by setting up a home gym, or improving an existing one? If you have a home gym you can work out when and how you want to with privacy.
9. Call At Home Fitness
Write down what your fitness goals are, what equipment you'll need and talk to one of the highly trained sales associates at At Home Fitness. They can also give you suggestions. Whether you want the newest and best models, or certified used fitness equipment, At Home Fitness has Arizona home fitness superstores conveniently located in Scottsdale, Ahwatukee and Gilbert. North or South, East or West in Arizona, At Home Fitness is where to find a home fitness superstore near you. They have the state's best selection, expertise and deals on specialty fitness equipment.
At Home Fitness has treadmills, exercise bikes, elliptical machines, home gyms, vibration training machines and more, offering customers the best deals on exercise equipment in Arizona at its home fitness superstores and online at athomefitness.com for your ideal home gym.
At Home Fitness is the best place to buy specialty fitness equipment in Arizona, with stores in Scottsdale, Ahwatukee and Gilbert. At Home Fitness has a huge New Year's Sale on now.
Related: Call On At Home Fitness To Help You Set Up Your Ideal Home Gym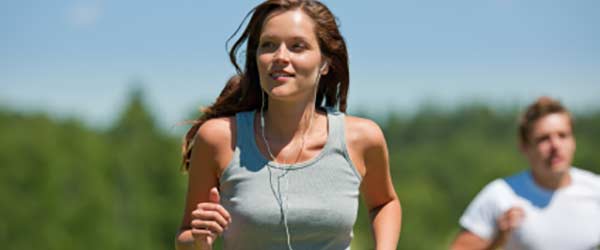 10. Stay positive
Do your best to stay on your fitness plan, but don't be too hard on yourself if you slack off now and then. Keep at it! You never stay the same – you're either going to get better or worse each day. Which is it going to be today?