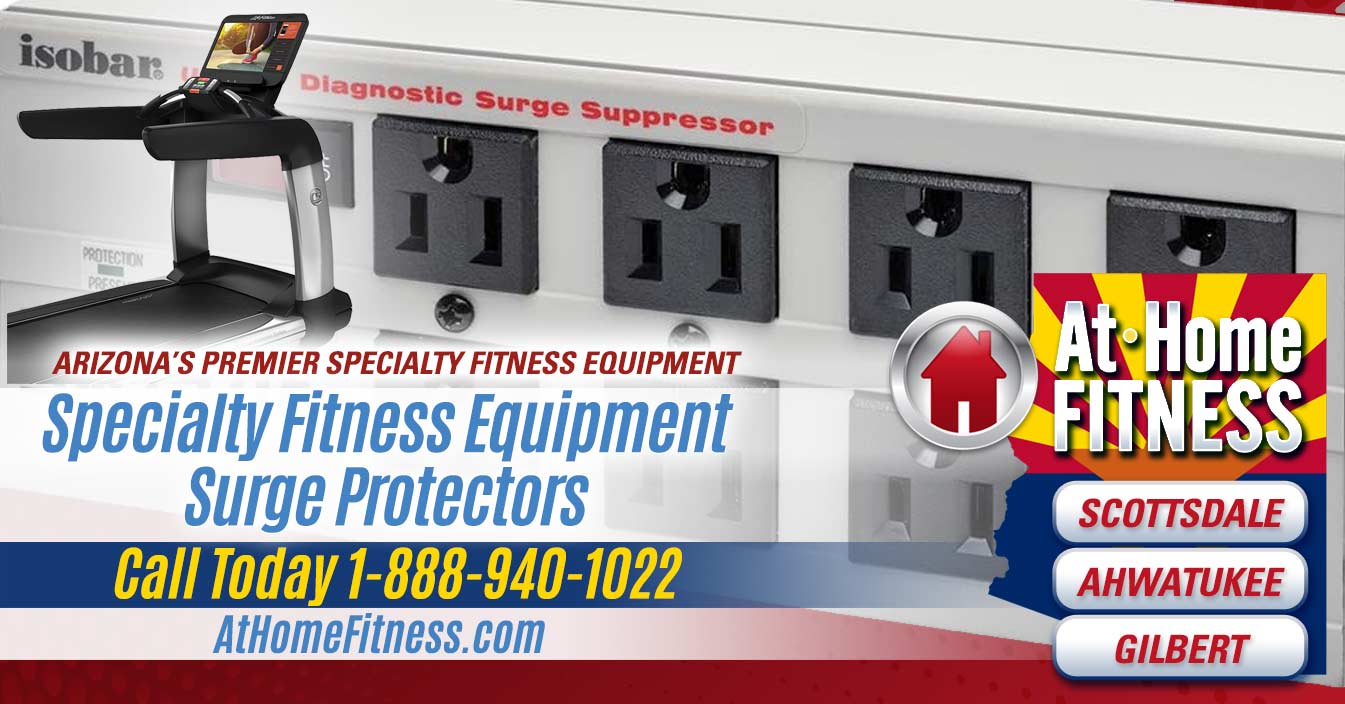 What specialty fitness equipment owners need to know about surge protectors, power being tripped
Specialty Fitness Equipment Surge Protectors
Trouble shooting for treadmills, incline and vibration trainers
It's a common problem with an easy fix: A customer gets a new treadmill, is excited to use it and plugs it in, only to have the power surge and turn off.
Before you call an electrician or service person from the fitness store, there are some simple troubleshooting tips to try.
UNDERSTAND THE PROBLEM
Most modern homes have two types of outlets: GFCI (Ground Fault Circuit Interrupter) or AFCI (Arc Fault Circuit Interrupter).
Both styles of outlets will "trip" if a hazardous condition is detected in the home's wiring. However, because of the outlet's design, treadmills and incline trainers do not interact well with GFCI or AFCI outlets.
You probably won't be trying to plug specialty fitness equipment into GFCI outlets, which are usually located in bathrooms or kitchens. They are often marked by a red or white reset switch on the plate. GFCI outlets will flip their breakers if there is too much power flowing through the ground port.
If you plug a treadmill into a GFCI outlet, it will likely trip the breaker and shut down the machine. 
*AFCI outlets are manufactured to detect electrical arcs and will shut down the flow of electricity if detected. Treadmills and incline trainers often have problems operating on AFCI outlets.
Building codes require that many new homes have GFCI and AFCI outlets. Your machine may trip your home breaker through a GFCI or AFCI outlet.
THE SOLUTIONS
There are some simple solutions to make sure that you can enjoy using your treadmills, incline or vibration trainer, or other specialty fitness equipment.
*Simply try using a different, nearby outlet. It's fairly common to see houses where there are GFCI or AFCI outlets, as well as other outlets where there's not a detector that will "trip" the power.
*An inexpensive solution is to use a Noise Tripp Lite Power Strip with surge protector.
According to Tripp Lite, their "power strips with AC surge suppression offer a convenient method of horizontal or vertical power distribution in equipment racks, computer rooms, workbenches, raceways and more.
"By utilizing these power strips you can protect connected equipment from transient surges and line noise with built-in surge suppression rated at 450 joules. Corded, multi-outlet strip reduces cabling clutter and enables the connection of multiple electrical devices to a single AC wall socket."
*Finally, if these tips don't work then consult an electrician.
Come see our incredible Fitness Equipment Showrooms today!