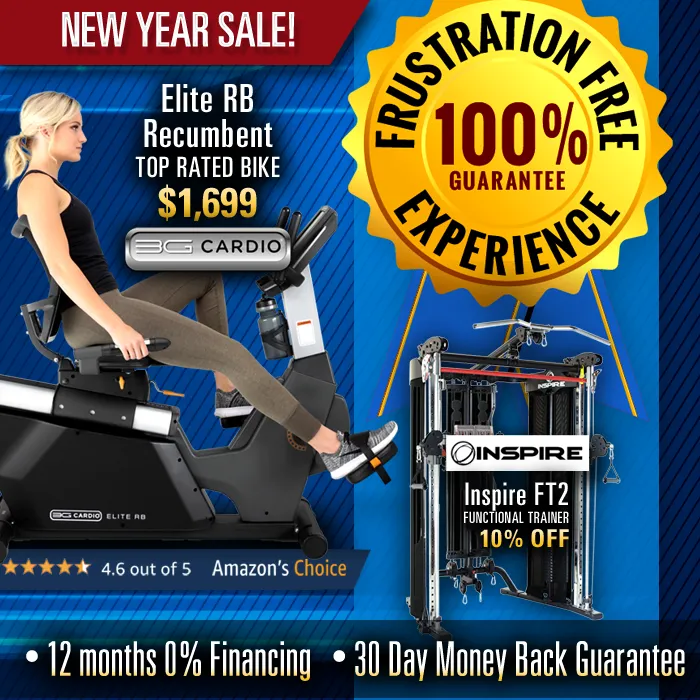 At Home Fitness Offers 100 Percent Frustration Free Experience
Wherever you're located in Arizona, At Home Fitness has a convenient location to find the state's best selection, expertise and deals on specialty fitness equipment.
At Home Fitness offers a 100 percent frustration free experience.
Whether you're looking for new or certified used equipment, At Home Fitness has highly trained sales associates who can help you in person at one of our Superstores or over the phone shopping athomefitness.com.
The equipment delivery will be on the day and time of your choice. We can arrange for expert inside delivery and white-glove home assembly. And, as always there's a 30-day money back guarantee.
At Home Fitness is Arizona's leaders for specialty fitness equipment with superstores located in Scottsdale, Ahwatukee and Gilbert.
For customers in Arizona, At Home Fitness is the go-to leader for unbeatable deals on treadmills, exercise bikes, ellipticals and other essential workout equipment. With superstores and an easily navigated website at www.athomefitness.com , fitness enthusiasts of all ages will be able to find what they need no matter their current level of physical activity.
Are you seeking the fair-market value for your exercise equipment? At Home Fitness is here to help! We not only buy, sell and trade gym gear – we also accept pieces on consignment. If this sounds like something that may interest you, don't hesitate to get in touch with us either by calling or emailing support@athomefitness.com – our team of experts are always more than happy to answer any queries that come their way!
At Home Fitness guarantees that every single pre-owned piece of equipment is evaluated and certified by our exceptionally skilled service department – the finest in all of Arizona! No other commercial fitness store can offer such an impressive level of certified quality.
Whether you're looking for high-end used ellipticals, treadmills, exercise bikes, home gyms, vibration training machines and more in Arizona, make sure to check for the great deals at At Home Fitness.
If you want to buy or sell used fitness equipment in Phoenix, or nearby cities such as Chandler, Mesa, Glendale, Scottsdale, Desert Ridge, Ahwatukee, Gilbert and beyond, make sure to check with At Home Fitness.
With At Home Fitness' vast selection of pre-owned exercise equipment in Phoenix, Scottsdale, and Ahwatukee always fluctuating, there are plentiful chances for you to score or switch out exceptional used fitness machines.
* Ahwatukee – 14647 So. 50th St., Phoenix, AZ 85044 (480-940-1022);
* Gilbert – 2810 S. Market St., Gilbert, AZ 85295 (480-855-6044) and;
* Scottsdale – 6969 E. Shea Blvd, Scottsdale, AZ 85254 (480-951-6951).
* For Commercial Sales call 888-351-6951, while the Service Department can be reached at 480-940-1022 or email Support@AtHomeFitness.com.
It can be more annoying than ever before to shop, not knowing if you will get a good deal or be treated fairly.
Rest assured when you deal with At Home Fitness – it will be a Frustration Free Experience. We guarantee it!
Come see our incredible Fitness Equipment Showrooms today!